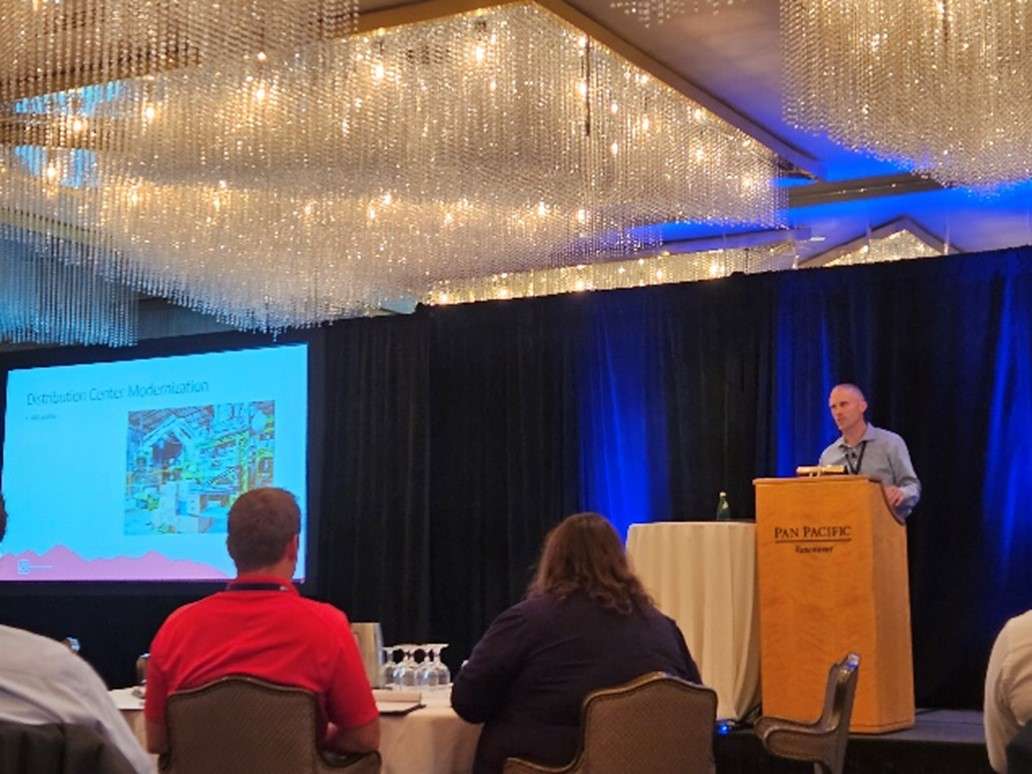 Justin Johnson, director of logistics and transportation for Associated Food Stores, gave a thought-provoking keynote address at the recent Prospero Conference, in Vancouver, Canada. Attendees were given a glimpse into the future of distribution center operations at Associated Food Stores, thanks to Justin's presentation on Project ROAR, the modernization effort leveraging cutting-edge automation tools at the center of the Farr West Distribution facility. Justin's presentation shed light on the groundbreaking innovations that will revolutionize the way the distribution center operates, optimizing efficiency and enhancing overall productivity.
At the Prospero Conference, an event known for bringing together industry leaders and innovators, Justin delved into the advancements made possible through automation tools, unveiling a vision of a more streamlined and efficient future for the distribution center. Justin's address highlighted the suite of tools AFS is using to harness the power of robotics, artificial intelligence and advanced data analytics to optimize every facet of warehouse operations.
Project ROAR leads to important benefits throughout the company including:
Increased speed, accuracy, and efficiency throughout the organization.
Reduced workload and stress on the distribution team.
Enhanced ability to meet the increasing demands of retailers and their customers.
Improved efficiency for retail team members. As an example, pallets will arrive based on store schematic to save both time and labor expenses.
In short, Project ROAR helps the entire company succeed.
To stay current on Project ROAR, team members and retailers are encouraged to visit StoreLink and click on the front-page ROAR banner.