Data is an incredibly valuable asset and using data strategically gives Associated Food Stores a competitive edge. Not long ago, Mindy Rich, vice president of analytics, was asked to focus on how to leverage data differently in this way. This includes making data more accessible, easy-to-use, and available for AFS team members, vendors and retailers to help drive multiple important decisions across different areas of the business. This week, Mindy took an important step in the process by hiring Josh Christensen as the analytics manager.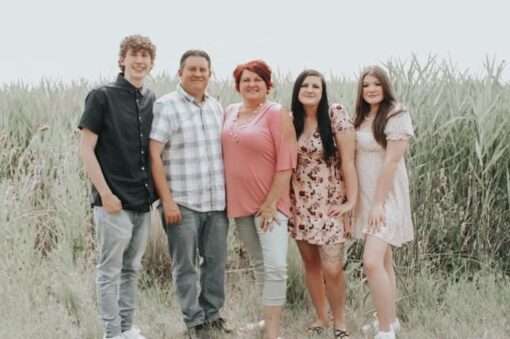 "We were seeking an enthusiastic, talented leader to step into this role and Josh is the ideal person to  fill this assignment," said Mindy. "We are actively working to build the department and Josh will play a fundamental part in laying the groundwork. He will lead analysts, work closely alongside me, and act as a liaison between multiple departments—actively understanding their needs and coordinating support."
Josh is already a member of the Associated Food Stores' team, having most recently served as the category manager overseeing frozen foods. Given his current assignment, Josh will transition to his new role over the coming weeks. (The search for Josh's replacement in category management will begin thereafter.)
Before working in procurement, Josh spent time in advertising/shopper marketing. Josh joined the AFS team in 2009 as part of the Albertson's acquisition. He got his start in the grocery industry as a bagger for Smith's when he was 16 years old serving in multiple retail roles before moving to a corporate position.
"I was on the high school tennis team and the Smith's store was across the street," said Josh. "It's amazing to think I've been in the grocery business for more than 30 years."
Another benefit of working at a grocery store for Josh was meeting so many great people, including his wife, Amy.
"I was the night manager and she was the front-end supervisor," said Josh. "When she was transferred to a store in St. George, I followed not long after and the rest is history."
Josh and Amy have two daughters, one son and a granddaughter. They enjoy camping, being outdoors and cheering for the University of Utah sports teams.
"I am excited about this new role for many reasons," said Josh. "I have dabbled in data my whole career, helping people get hands-on, intuitive information they need. My passion is using analytics to build tools that make data tangible for others. The opportunity to spend 100 percent of my time working on solutions for others is very appealing to me. I can't wait to get going."