FOR IMMEDIATE RELEASE
SelectHealth and Associated Food Stores Bring Minions to Murray to Fight Food Insecurity
Utah companies donate more than $3,500 in food to benefit KidsEat! and Utah Food Bank
Salt Lake City, UT (August 20, 2018) Minions made out of nearly 4,000 lbs. of food recently took residence at the Murray library thanks to SelectHealth and Associated Food Stores. The companies participated in Salt Lake County Health Department's 3rd annual Foodstruction program, which encourages companies to build creative displays out of healthy food items as a way to raise awareness of food insecurity. Following the event, SelectHealth and Associated Food Stores donated the used items, totally more than $3,500 worth of food, to KidsEat! and Utah Food Bank, making it the largest donation of the event.
"SelectHealth is proud to have won the prize for donating the most amount of food to help our community. The staff that participates in this event have a lot of fun designing the project, and seeing it come to light. The fact that it does such great for the community, is a bonus, said Amber Greene, Community Relations representative for SelectHealth.
SelectHealth organized a 12-person team to participate in the event and coordinated with Associated Food Stores to get the 4,908 cans needed to complete the design. The project required two different builds—a test run and the final product. The food used in the test run build was donated to KidsEat!, an organization that provides weekend meal packs to at-risk kids to ensure they don't go hungry while not at school. SelectHealth was able to pick which organization to donate the food to. The items used in the display built at Murray library were donated to Utah Food Bank.
"This is our 3rd year participating in this wonderful event. SelectHealth loves that this event really shines light on the food insecurities members of our communities face. We decided to build minions this year because we wanted something that was popular and would appeal to kids, said Greene.
Foodstruction is part of Salt Lake County Health Department's mission to fight food insecurity with Utah Food Bank. Each year several companies visit libraries across the county to build creative displays meant to educate the community about food insecurity. Community members are then invited to vote for their favorites. SelectHealth and Associated Food Stores took third place.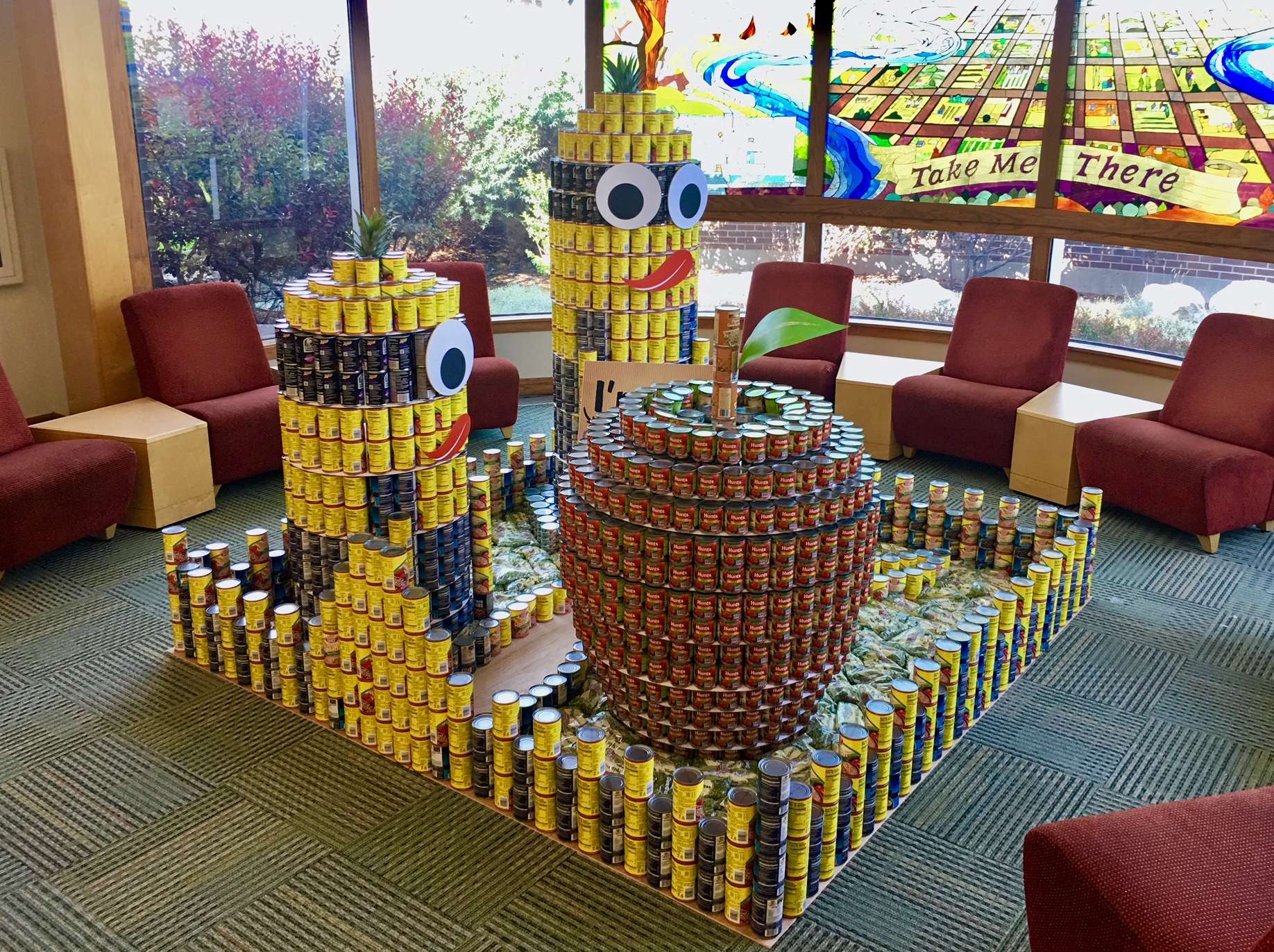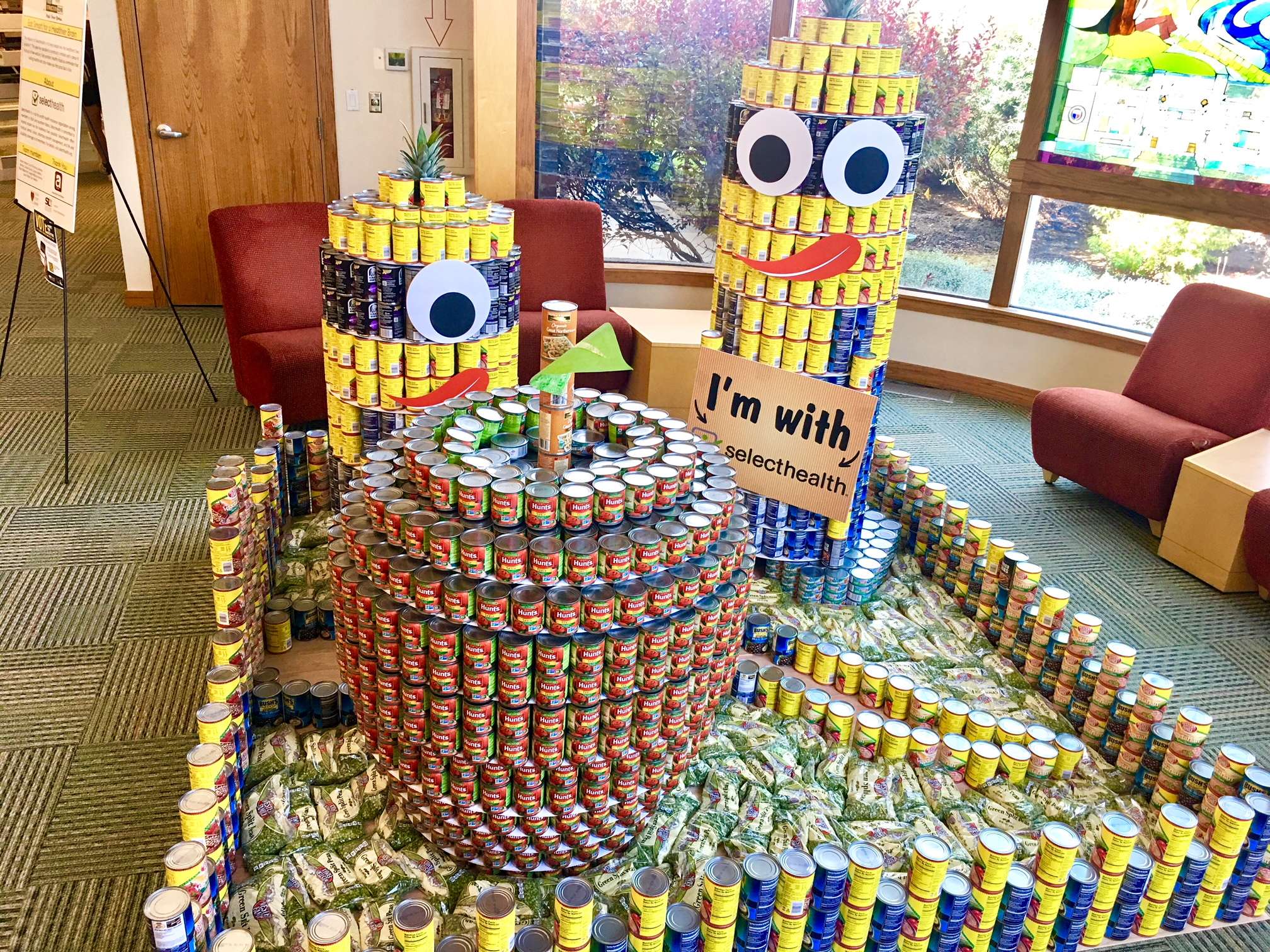 ###
About Associated Food Stores
Associated Food Stores is an independent retailer-owned warehouse based in Salt Lake City, Utah, which provides complete warehouse facilities and services to over 400 grocers throughout the Intermountain West. To learn more about Associated Food Stores or to find a retailer near you, visit www.afstores.com.
Media Contact for Associated Food Stores
Rachael Wabel
801-978-8913
rmwabel@afstores.com
About SelectHealth
SelectHealth is a not-for-profit health insurance organization serving more than 850,000 members in Utah and southern Idaho. As a subsidiary of Intermountain Healthcare, SelectHealth is committed to helping people live the healthiest lives possible. In addition to medical plans, SelectHealth offers dental, vision, pharmacy benefit management, and life and disability coverage to its members. SelectHealth plans are available for Medicare and Medicaid enrollees. SelectHealth is also a carrier for the state's Children's Health Insurance Program. For details, visit selecthealth.org.
Media Contact
Amber Greene
801-442-9956