ACE Hardware Continues to Rake in Sales, Offer Team Benefits 
Many members of Associated Food Stores also own and operate ACE Hardware facilities. These businesses are often part of the same shopping centers as the grocery stores or located nearby. Associated Retail Operations (ARO) owns four ACE Hardware stores with locations in Draper, Murray, Olympus Hills and Sandy.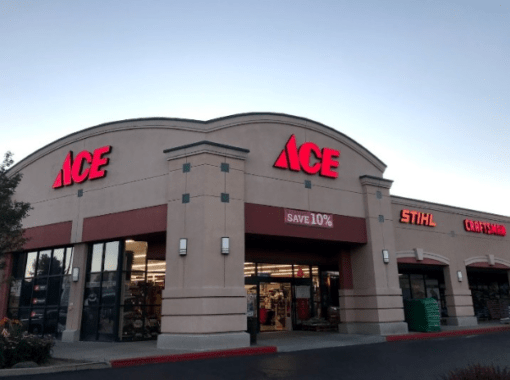 Kim Pedersen is the Associated Food Stores' marketing specialist who assists the ACE stores owned by ARO. Kim says the stores are doing well and continue to see a bright future ahead. 
"Business is good, which is spectacular considering the economy," said Kim. "Our total sales are up from last year and our online business is really booming – up a little over 14 percent from last year. We are seeing great success on our social media pages which have increased tremendously in reach, click-throughs, and impressions. This, in turn, influences our in-store sales and eComm offerings."  
In addition to sales increases, three out of the four stores owned by ARO qualify for 2022 Pinnacle status. Pinnacle status is awarded to stores that meet rigorous criteria in sales, customer satisfaction and operations.   
While many businesses see decreases as seasons change, ACE welcomes weather changes as shoppers prepare for the next transition.  
"When the weather is bad, snowblowers, shovels, ice melt and other winter items are all big sellers," said Kim. "Grills sell well in the spring, summer, and fall when grilling season is in full force. However, grills sell at Christmas too. ACE has some amazing deals on grills this year along with other seasonal offerings." 
Kim is excited to partner with Brendon Noble, hardware operations specialist for ARO, to continue getting word out about the ACE locations. 
"Marketing is key to ensuring the success to any business," said Kim. "Helping the business stay in the forefront of customers' minds pays great dividends. Our online sales (as well as in-store sales) are a result of great operations in store and all our marketing efforts. Social pages and digital ads provide us a unique way to connect to consumers in ways that traditional methods can't. When guests know the latest sales and deals, they are more likely to come into the store and buy." 
Team members can benefit from deals at ACE Hardware. Today (November 25) is the ACE Black Friday Bucket Sale which means 20 percent off almost everything in the store. Currently, there is a $400 savings on many models of Traeger grills when purchased online. Additionally, when team members or guests spend at least $100 at the Draper, Murray or Olympus Hills Macey's, they receive an emailed coupon for $10-$20 off at ACE.