After two years of holding the Sundance Film Festival in a virtual capacity, the world-renowned film exhibition returned to Park City last week. With more than 100 featured films at this year's event, the Park City Fresh Market has the potential to become a hotbed of celebrity activity.
This year the list of Sundance stars includes Anne Hathaway, Jonathan Majors, Ben Platt, Alexander Skarsgård, Geena Davis, Tiffany Haddish, Emilia Clarke, Chiwetel Ejiofor and Julia Louis-Dreyfus. Any of these stars, and others, could drop in for some fresh fruit, doughnuts or any of the other in-store offerings.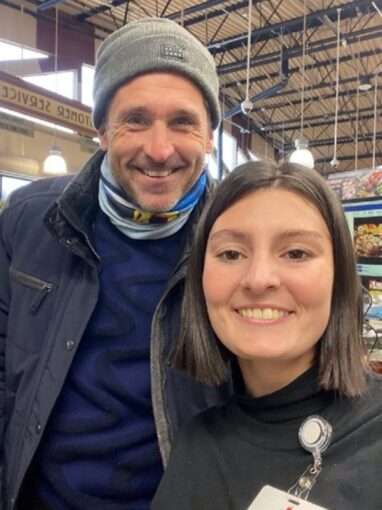 Sheli Winegar is the assistant store director at the Fresh Market in Park City and has extensive experience with both the benefits and challenges that come with Sundance traffic.
"The volume and amount of people in our store and parking lot is tremendous," said Sheli. "We keep every lane open and make sure aisles are free from clutter all day long. We want to get people in and out as quickly as we can."
This winter, Sheli and the Fresh Market team have seen Patrick Dempsey, Conan Obrien and Mark McGrath from the band Sugar Ray. A couple of years ago, Sheli had a ten-minute conversation with Kevin Costner who reminisced about his time as a grocery store "box boy" in his hometown. Sheli reports that Obrien and McGrath have shopped Fresh Market more than once during their stays.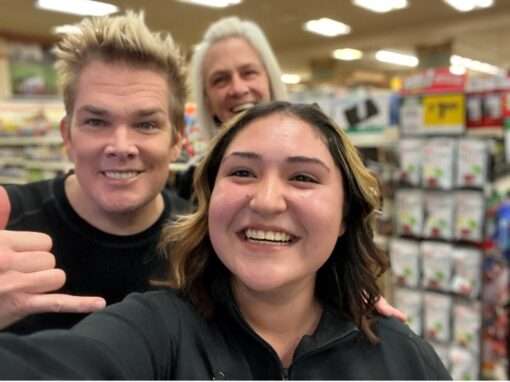 "We do our best to be cordial and to treat them like normal people," said Sheli. "If we treat them with respect, they often become repeat customers."
Sheli says every department is busy during Sundance as "party foods" are the most sought-after items.
"We're like a big convenience store," said Sheli. "We're easy to access and I think visitors enjoy shopping a local grocer."