Strength in Solidarity: Boyd Irving on Overcoming Adversity
Imagine hearing your 19-year-old teammate just passed away from an accidental, self-inflicted gunshot wound on Christmas night?
Ty Jordan passed away Christmas night in Denton, Texas, because of an accidental, self-inflicted gunshot wound to the abdomen. Ty was a running back for the University of Utah Utes. Ty was Pac-12 Offensive Freshman of the Year and was named Pac-12 Newcomer of the Year by The Associated Press. The entire Utah football team flew to Dallas, Texas in early January 2021 for Ty's memorial service.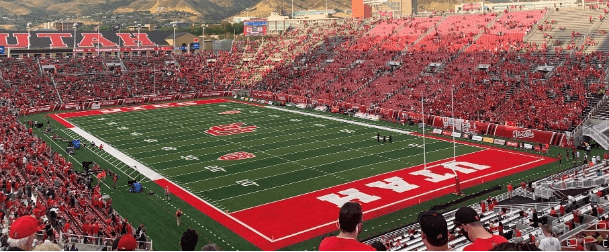 Aaron Lowe finished his second season at Utah as Ty Jordan ended his freshman season during 2020. They both attended West Mesquite High School and were longtime friends before arriving in Salt Lake City. Utah announced sophomore cornerback Aaron Lowe as the recipient of the Ty Jordan Memorial Scholarship. During the offseason, Lowe decided to change his jersey number from No. 2 to No 22., in honor of and a tribute to Ty Jordan, who wore No. 22 as a freshman.
Tragically Aaron Lowe was shot and killed hours after the Utah football team's homecoming game against Washington State on Sept 25, 2021, at a house party. This was less than a year after Ty Jordan passed away. The team retired his locker and will not use it for another player ever again. On October 30, Utah football retired No. 22 in honor of Ty Jordan and Aaron Lowe in front of 51,444 friends, family and media. They dedicated portal 22 at Rice Eccles stadium with a sign to always remember these two Utah football players and how they touched the lives of their teammates and thousands of fans.
Instead of Jordan's and Lowe's deaths tearing the team apart, it brought them together. The Utah Utes ended the 2021 season as Pac-12 conference champions. This was due to the Solidarity of the coaching staff and the teammates coming together, united! Their perseverance, unity, and unwavering commitment to themselves and one another drove them to greater heights. They were determined to not let the tragedy break the team apart but to be more resilient because of the difficulty. They fostered a culture of success, comradery, trust, respect, sacrifice and loyalty. Through their passion for the game, and the love for their fallen teammates, they were able to overcome tremendous adversity.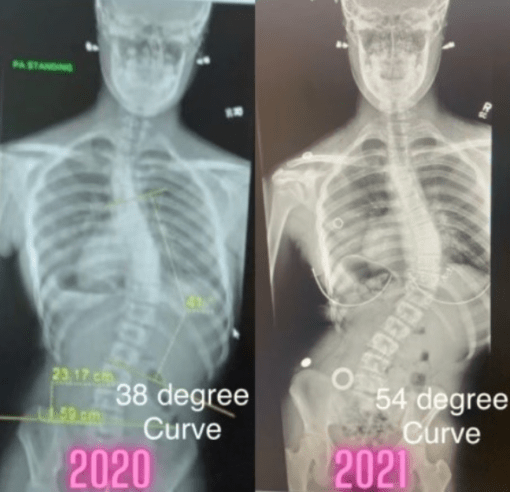 In the Spring of 2020, my daughter, Kylie, was experiencing major back pain. My wife took her to a specialist who diagnosed her with scoliosis, curvature of the spine. Kylie had a 38-degree curve throughout her spine, from the bottom of her neck to the top of her pelvis. Kylie's passion and love has always been to dance. She has been doing competitive dance since she was three years old. She was on the Copper Hills High School Dance Company her freshman year. The doctors wanted to see if her back would progress or stay at the same curvature. Over the course of the next year, it had progressed to a 54-degree curve, a 16-degree increase. Her left hip was about 4 inches higher than her right hip.
We elected to wait and do surgery this past July and allow Kylie to continue dancing on the team her junior year even though she was in a lot of pain. The surgery at Primary Children's hospital was seven of the longest hours of my life. After two cobalt titanium rods (aligning her spine) and eighteen screws were inserted (to keep everything together) the surgery was a success. Her spine is as straight as an arrow and her hips are back in alignment.
Doctors warned us about the difficulty of the recovery. Not only would the recovery be difficult for Kylie, but it would push the entire family to our limits. Kylie would not be able to bend, lift or twist for up to six months. She needed 24-hour assistance to help sit up, eat, use the bathroom and every simple thing many of us take for granted. It has been two months now and, looking back, our small family of four came together through Solidarity. Not only was Kylie able to get through this rough time in her life, but through unity we were all able to get through the challenges. That dedication and commitment shown to Kylie was a sacrifice that each of us did without hesitation due to the strength of our family. Kylie is on the right path for recovery and is doing well, walking around like she did not have surgery or that her back is not full of metal. Kylie will be released to dance in January 2023 for the remainder of her senior year at Copper Hills High School.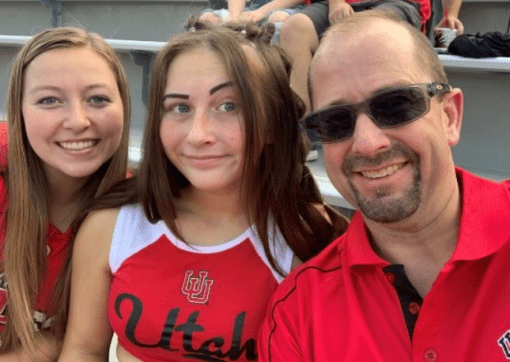 I have shared two different examples where Solidarity matters regardless of the number of people involved. Both stories have similar outcomes where something successful was derived from something horrible. Whether it is a team of four or a team of one hundred, there is a Solidarity between the chosen few and the masses which produce them, and each has a duty to the other. People in Solidarity look forward to working towards a common goal instead of satisfying their own selfish motives.
Solidarity makes a team stronger because it brings each other closer, reduces conflict, and encourages team members to share their time and help each other so everyone benefits from being part of the same team, whether it is large or small. Solidarity in a family is always powerful.
With the recent, tragic loss of Bob Obray, combined with monumental projects like warehouse modernization, centralized production, new store openings and many others, there is no better time than now to show our Solidarity throughout the One Associated organization. We must overcome adversity, dig deep and show our current and future commitment to one another. We must maintain our unity, appreciation and help others meet their goals and objectives as One Associated Team. We need to continue building upon our culture of Solidarity as Solidarity is strength.
"There is no stability without Solidarity and no Solidarity without stability"

– Jose Manuel Barroso
Thank you for your commitment to make our One Associated Team the best in the industry.
Boyd Irving is the vice president of exclusive brands and has worked at Associated Food Stores for 18 years.