To maintain the lowest insurance premiums all items except activity campaigns on the Member Checklist need to be completed by June 1, 2019. Two activity campaigns need to be completed by September 1st, 2019. To check your checklist status please follow the steps below:
Login to your MyHealth account at myhealth.intermountainhealthcare.org.
Select SelectHealth in the top middle.

3. Scroll all the way to the bottom of the screen until you see the Member Checklist. All completed items will display a green check. Click on the square to get started on any uncompleted items.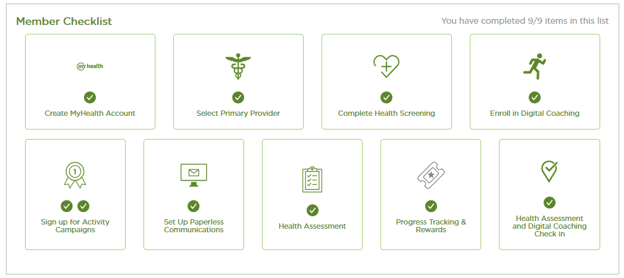 If you have any questions, please contact Nicole Bennion at NMBennion@afstores.com or 801-978-8368 or refer to the how-to guide that is posted in My Info Center > Wellness Docs.