FOR IMMEDIATE RELEASE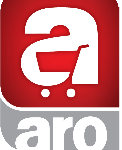 Macey's Celebrates a Grand Opening and a Remodel February 3
Macey's Grocery Grand Opens a new location in Granger and remodels West Jordan location
Salt Lake City, UT (February 3, 2021) Macey's is grand opening two newly remodeled stores, located at 3555 west 3500 South in West Valley (Granger Macey's), Utah and 7859 South 3200 west in West Jordan, Utah (West Jordan). Due to COVID-19, there was a small grand opening and ribbon-cutting ceremony. The public is welcome to enjoy the newly remodeled stores and grand opening deals all week long.
The new Granger Macey's store is 50,514 square feet and the West Jordan location is 66,260 square feet keeping Macey's tradition of offering a Happy Shopping experience, complete with classic Kong Kones®, Macey's doughnuts, kid carts and quality products. The West Jordan's Macey's location also offers one-of-a-kind features with a Utah-owned in-store Beans & Brews high-end coffee house, and Beans and Brews.
"We are excited about the change from a Fresh Market to a Macey's in Granger and feel our guests will love the bright, new Macey's and we are thrilled about the remodel to our Macey's West Jordan location," said David Rice, President of Associated Retail Operations. "I am very proud and thankful for the many efforts the team made to make both remodels a reality. We look forward to meeting the needs of the community as a local, independent grocer, with the best quality, local products and the best, happy shopping around." he said.
Both Macey's locations feature large produce departments, offering an expansive selection of local produce- including fresh-made salsa and fresh-cut fruits and vegetables. Both meat departments tout a traditional butcher, cutting and grinding meat throughout the day with Certified Angus Beef®, Fog River seafood, premium pork and chicken with a large selection of cut meats, ready to go. The Macey's bakeries offer hot-from-the-oven impressive assortment of pastries, cakes and eclairs, made-to-order or grab-and-go birthday cakes, cookies, and of course, classic Macey's doughnuts.  The Macey's delicatessens offer guests many quick, wholesome meals that families can enjoy when time is of the essence, in-store made sandwiches, fried chicken with all the fixings, slow-smoked meats, tender and juicy rotisserie chicken and more.
The stores also offer Macey's Anywhere, Macey's online shopping option with convenient curbside pickup and delivery.
To learn more about Macey's and to find a location nearest you, visit www.maceys.com.
###
About Macey's
In 1947, Walt Macey and Dale A. Jones started the "Save-A-Nickle-Market" in Rose Park, Utah. Macey's grew from a small store into a multi-store chain by providing personalized old-fashioned service. Known for their famous doughnuts and Kong Kones, Macey's grocery stores offer an in-store bakery, delicatessen, full-service grocery, meat, produce and non-foods department and above all, friendly service. For more information visit maceys.com.