Lee's Breaks Ground for New Store in Richmond 
Lee's Marketplace held the official groundbreaking of the highly anticipated store in Richmond, Utah today. The store will be Lee's third location in Cache Valley. The store will be built at 200 West in Richmond – on the corner of 150 North and State Highway 91.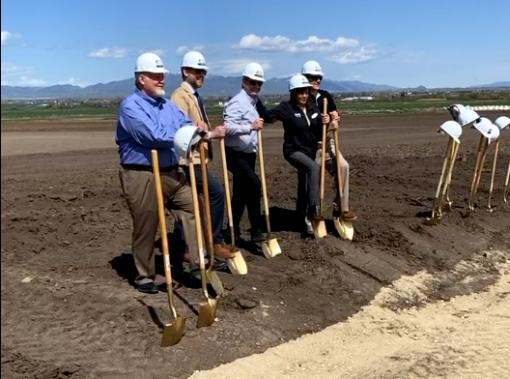 "The anticipation of this store's opening has kept us all anxiously waiting," says Jonathan Badger. "Cache Valley is our home, and we are thrilled to bring our friendly service, clean store, and fresh, quality products to more of our family up north." 
Steve Miner represented Associated Food Stores at the event. Local officials attending the event included Mayor Paul Erickson, members of the Richmond city council, County Executive David  Zook, county Economic Developer Shawn Milne, as well as Shari and Jonathan Badger, owner, and CEO of Lee's Marketplace.  
Click here to watch the event.