Have you heard about the newest addition to our Exclusive Brands? Crav'n Flavor pizza is coming to the frozen department and you will definitely want to try it out. This new pizza comes in a  variety of options, including: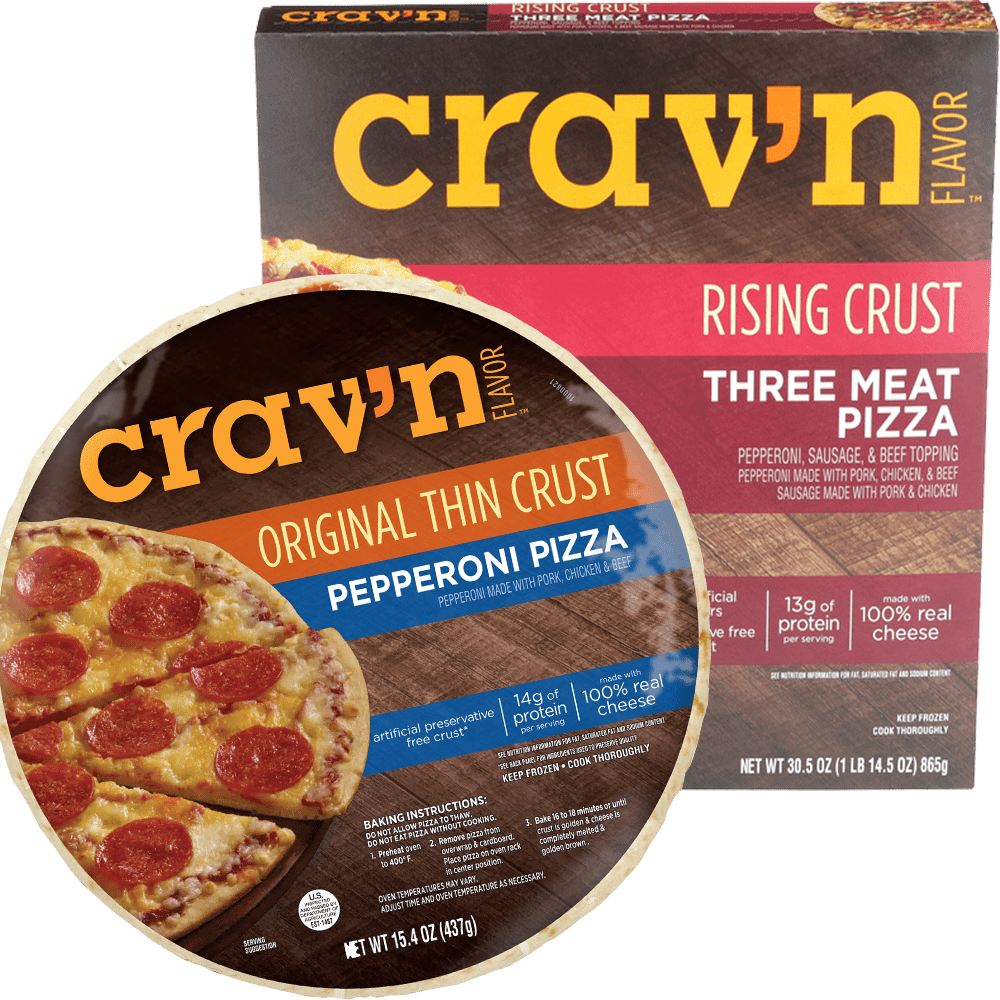 Thin Crust Pepperoni
Thin Crust Cheese
Thin Crust Supreme
Rising Crust Pepperoni
Rising Crust Supreme
Rising Crust Three Meat
You don't want to miss this chance to sink your teeth into this incredible pizza.
Save Big!
Crav'n Flavor is having a special Buy-One, Get-One Free introductory sale March 29-30, 2019 making it a great time to try it out! Plus, in April your Team Perks discount will automatically save you $1 on your purchase in addition to the 10% off because it is an exclusive brand.
Crav'n Flavor is the perfect answer to your frozen pizza needs! Always fresh and delicious, and hot from your oven. So go ahead, it's serious satisfaction.