Last Friday, June 3rd, we celebrated one of the most anticipated food holidays of the year, Doughnut Day!
Did you know that National Doughnut Day was started in 1938 as a way to honor the members of the Salvation Army that came to the aid of soldiers during World War I?
National Doughnut Day falls on the first Friday in June each year and we are always excited to savor our best-loved fried dough confections. If you have ever tried a fresh doughnut from one of our bakeries, you know that resisting the temptation to indulge in these tasty treats is an uphill battle.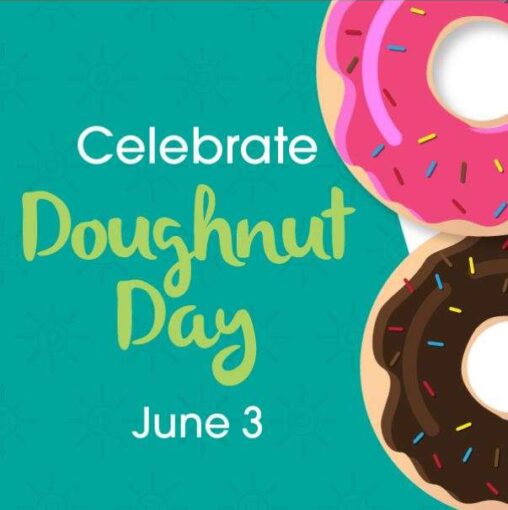 This year, our Social Media team held some fun contests to help engage with our guests to see if they could guess the names of some of our specialty doughnuts.  One of our social media experts, Kim Pederson said, "Doughnut Day is a fun way to engage with our audience in a unique and lighthearted way. We received so many great messages sharing the love for our doughnuts, we can't wait for next year's celebration!"
Check out some of these fun guesses and see if you know what they're called!
Answers from left to right: Funfetti, Samoa, Feather Boa
The AFS Communications Team was able to head to one of our stores on Doughnut Day to speak with guests and enjoy a fresh doughnut. Watch the special Doughnut Day feature in this month's AFStv episode.
Doughnut Day was a hit everywhere at AFS. Governor Spencer Cox even gave a special shout out to Terrel's Market on his personal Twitter account!
Along with giveaways, the first 50 guests to visit our bakeries and the first 10 eCommerce orders at each store received a free glazed doughnut to start Doughnut Day off right.