As I celebrated my recent work anniversary, I was reflecting on my experiences working as a grocer and how the retail grocery business has changed. I started working at the Carillion Square Macey's store in 1995 when I turned sixteen as a bagger making $4.15 an hour. During these early days of my grocery career, I realized that there were things about working in the grocery business I really liked. I enjoyed interacting with guests and with other team members. I liked the fast-paced nature of the business, there was always something to do, which made the workday go by quickly. I also liked that there was always something to learn, I set a goal early in my career to learn something new every day and to learn as much as I could about every part of the grocery business. This kept my job exciting to me and I know now that following through on this goal is what grew my passion for grocery retail and being an independent grocer. 
Early on, my mom could see how much I enjoyed working at Macey's. So, when I graduated from Mountain View High School, she requested I wear my Macey's work shirt for my senior picture.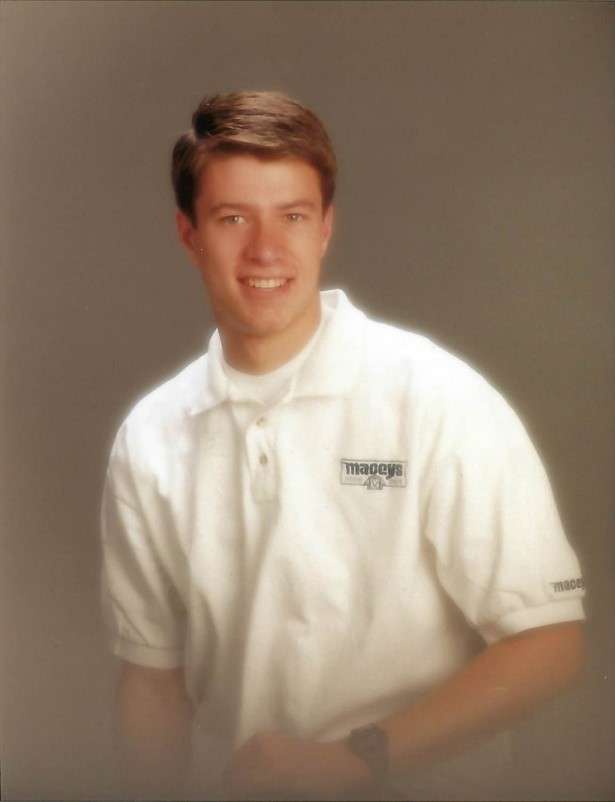 I continued working at various store locations and in different departments around the store learning more and more about the business. I learned being an independent grocer was about making connections. I have had the privilege of collaborating with exceptional individuals. I have seen firsthand the teamwork it takes to run a store and have experienced the bond that occurs when we trust each other and come together for a common purpose. I learned that independent grocery stores are a community hub and that we make a difference to better our guests' lives. We make lives better by ensuring our guests have what they need for family events and other activities and by supplying exclusive brand items and signature products they can only get at our stores. We also improve our guests' days by making them feel welcome with a smile and greeting. This is why we are known for 'happy shopping'. For many of our guests they are looking for connection and that connection is the reason that they shop with us. I have seen guests wait in the longest checkout line simply so they can be helped by their favorite cashier because that cashier is happy, and it brightens their day.  
Several years later, while working at the Orem Macey's store, I worked for a store leader who taught me a valuable concept. The store leader said, "you can tell when you walk into a store if it has a 'heartbeat'." Understanding what that truly means is a lesson that has taken me many years to learn. 'Heartbeat' is something you feel. Does the store have energy? Much of this energy comes from our teams, their positive attitudes and connections they have with each other and the guests. But 'heartbeat' is also felt in the way that the store is merchandised. A store may be fully stocked, but it might not have a 'heartbeat'. 'Heartbeat' sets ARO stores apart from most conventional chains. 'Heartbeat' is felt through passionately themed merchandising driven by store leadership "plussing up" the sales plans or a plussing up displays for a sales contest. It demands planning and creativity, but the results are truly remarkable, infusing the entire store with that essential 'heartbeat.' When guests encounter these unique displays, they are irresistibly drawn to make a purchase. The grocery business isn't just about providing products our guests need, it is also about creating an inviting shopping environment. I firmly believe our stores distinguish themselves from the rest of the grocery industry through plussed-up merchandising with 'heartbeat'.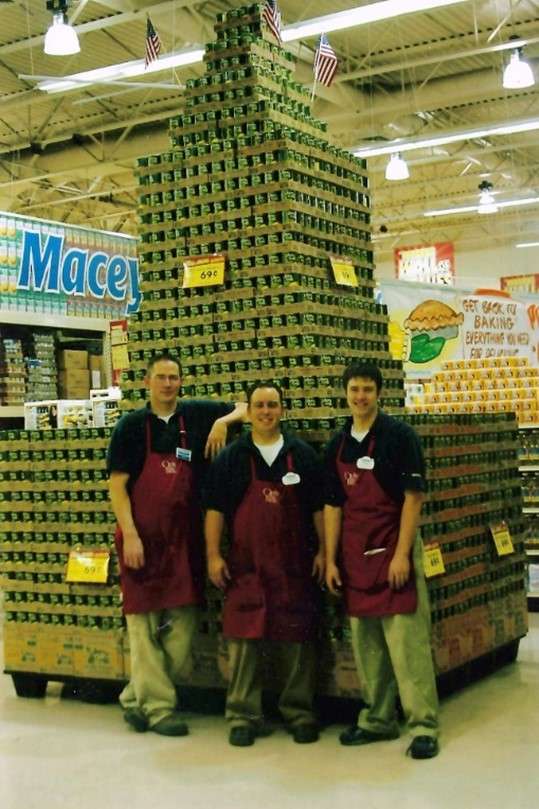 As we approach the 2023 holiday season, let's commit to supporting and operating stores that possess a 'heartbeat', happy stores that connect with our guests, and stores that boost sales through imaginative, profitable displays. I continue approaching each workday with the same enthusiasm I had when I started, always seeking to learn more about the grocery business. Deep within me, I remain an independent grocer, and I cherish every moment of it! I hope you do too. 
– Greg Welling