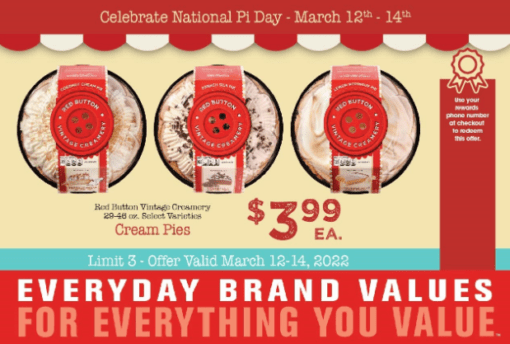 Celebrate Pi Day with Red Button Vintage Creamery
Red Button Vintage Creamery is excited to help you celebrate the most anticipated pi holiday of the year, National Pi Day. While pi is an irrational number of 3.1444 (infinity), our Red Button Vintage Creamery pies are more than rational, locally made in Utah with the finest ingredients. They are also larger than the national brand competitors, and will always be sold at a better price.  
National Pi Day Mar 14th: Rewards Offer: Buy Red Button Vintage Creamery 29oz to 46oz Cream Pies for $3.99 Limit 3, THREE DAYS ONLY  Mar 12-14.  
Food Holiday Savings with Exclusive Brands 
You know you will always save when you buy our Exclusive Brands, but we have additional savings you should be excited about! You can cash in on these great deals at a participating AFS store as a loyalty member.   
National Peanut Lover's Day Mar 15th: Rewards Offer: Buy Food Club 12oz Jar Peanuts for $0.99 Limit 3, Mar 13-15.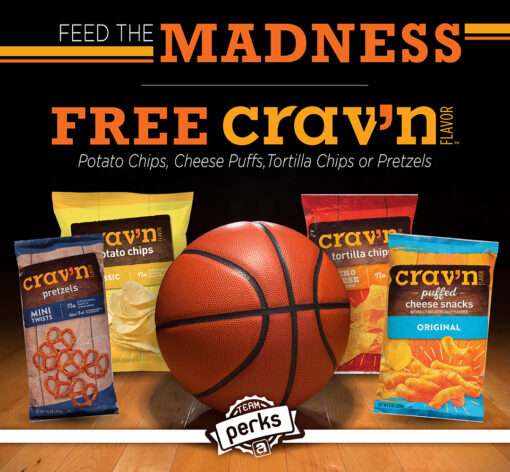 Get Your Free Team Perks Item!  
Don't forget to pick up your free Team Perks item this month— a bag of Crav'n Flavor pretzels, potato chips, cheese puffs or tortillas! Use your phone number at checkout to get your free item during the month of March.